By default, when you add alias domain, you will receive emails on that, but if you need to send an email from alias domain. For example: if you own abc.com, xyz.com, example.com and need email on all domain such as [email protected], [email protected], he[email protected]. Then you got to do the following configuration.
How to Send Email from Alias Domain?
Log in to your original domain email (username with the primary domain).
At the top right, click Settings (Gear Icon) and then Settings.
Select the Accounts and Import or Accounts tab.
In the "Send mail as," click Add another email address.
In the window that opens, enter the Name and Email address (username with your alias domain).
Confirm that "Treat as an alias" is marked, and click the Next step.
Now Click on Make Default button on your recently added Alias email address.
Remember to tick "Reply from the same address the message was sent to" on "When replying to a message as option"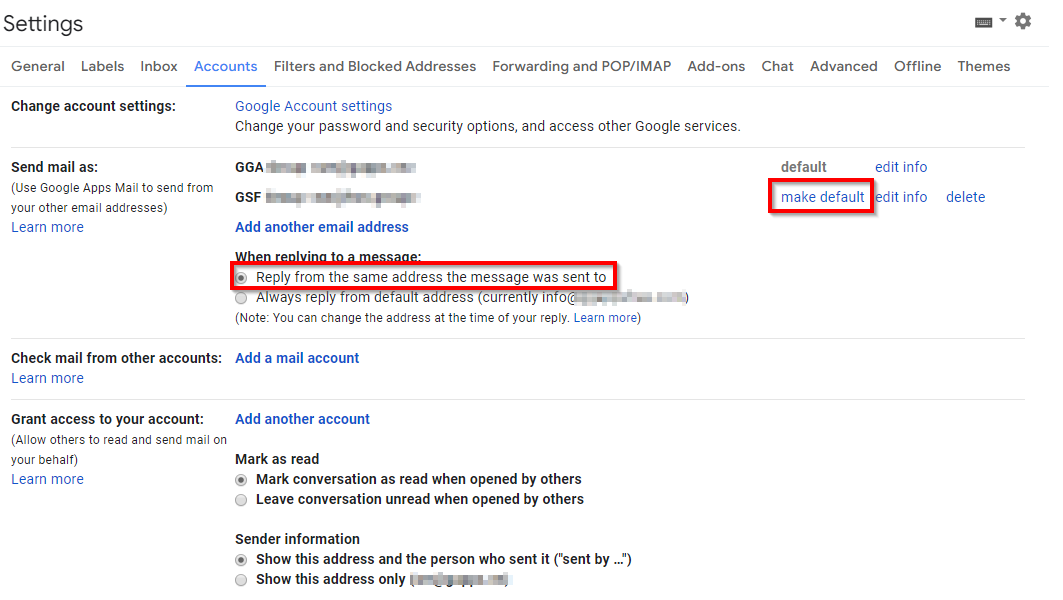 That's all! Now you can send and receive an email from your alias domain.
I think this is a cool feature for people who is having multiple domains and managed by one person. This will save the cost, and all emails are handled with a single login/console.
Leave a comment