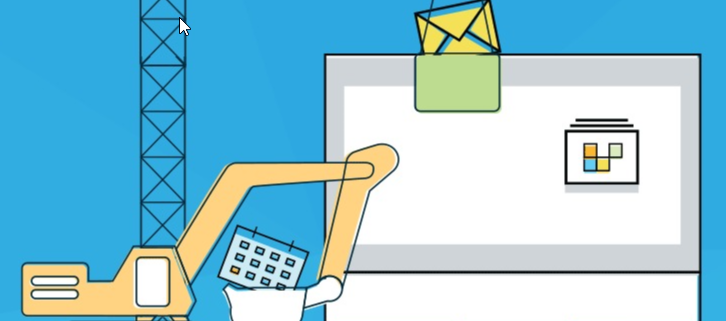 When you switch to Google Apps you should embrace and use Gmail. It's better than Outlook and Mac Mail in our opinion and will improve your productivity. However, sometimes you just need the familiar feel of your native mail client and this tip details how to synchronize your mail. Microsoft Outlook paired with G Suite makes sync possible, but only for G Suite / Google Apps customers.
G Suite Sync for Microsoft Outlook (or, GASMO) allows an organization to let people continue to use Microsoft Outlook on Windows desktops, but connect with data in G Suite instead of Microsoft Exchange. Individuals can use GASMO, too, but you'll need to upgrade to a paid G Suites account to do so. With GASMO, nearly all of your core Google data syncs to Outlook, including Gmail, Google Calendar, Contacts, and Tasks information.
In order to use Microsoft Outlook with your new Google Apps account, each user will need to download and install G Suite Sync for Microsoft Outlook (GASMO). Download GASMO at here https://tools.google.com/dlpage/gappssync
Steps to set up a new profile in Outlook
Close Microsoft Outlook (if opened)
Download and install G Suite Sync for Microsoft Outlook from the link above.
When asked, insert your Google Apps email address and password.
When asked if you want to import anything – you don't – leave the checkboxes alone.
A new, empty Outlook profile will be created and your email will be synchronized for the first time.
When you start Outlook in future your new profile will be the default (you'll still be able to choose your old profile to access old mail if necessary).
In your icon tray, look for a small Google Sync icon, right click on it and select Set mailbox size – click the radio button to select the size of sync (ie the amount of mail that is synchronised from your Google mailbox) 1GB (fastest); 2GB; 4GB or Unlimited (slowest).
Some features operate a bit differently—for example, flags in Outlook display as stars in Gmail. In other cases, the limits are different: attachments larger than 20mb don't sync. And some features in Outlook won't work: you can't recall a message, for example, and you won't receive a delivery receipt if you request one. However, you can receive read receipts, unless the recipient has turned the feature off.
People who use G Suite can install GASMO to use Outlook as a "front-end" to G Suite. Yet you'd think data compatibility for calendars, contacts, and tasks would be a universally solved problem. It may be in theory. It isn't in practice.
Leave a comment